wanna be a ham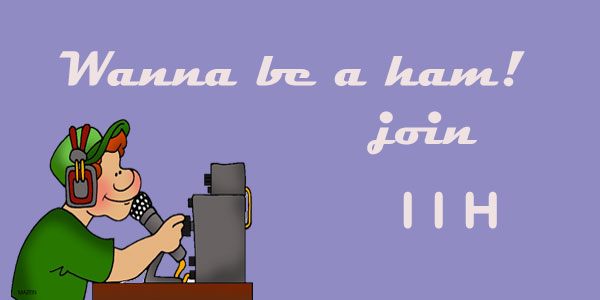 A License is required to be a HAM in India
The Ham license is the key to get you on the air. Getting a license in India is not a difficult one. You need to know the following topics: Basics of electronics. Rules and regulations specified by WPC. (You can download the rules and regulations here) Send and receive messages using morse code. [Optoinal]
Learning the morse code is not so difficult. IIH conducts classes periodically to teach you all of the above. Contact us to know when the classes for the next batch commences. For those who are not very conversant with electronics, IIH conducts extensive classes conducted by experienced instructors like Mr.Marcus. You can also have a look at the syllabus for the examinations here. The examinations are conducted very often.