Life Members:
H.S.Ramaprasad, VU3HSR
Vikram Bir Singh, VU2QC
K.P.Shivaprasad, VU3GFB
C.R.Jayakumar, VU2QX
M.N.Prasad, VU3JBZ
P.Kiran Kumar, VU3PKE
B.Pankaj Kamal, VU3BPK
G.Shreedhar, VU3TGD
Lion Ajoy, VU2JHM
Janardhan, VU2JOE
A.Palanivelu, VU2API
L.Vijay Bhandari, VU3VBS
K.Koodalingam,
Ravi R.Shastri
M.Govindaraju, VU2COD
K.R.Sreedhara Murthy, VU3HDK
Prof. R.L.Muralidhar, VU3RLM
Christopher.T.P, VU2CTN
Srinivas Rao, SWL Pune
Shaikh Sadaqathullah, VU2SDU
L.S.Rao, VU3EDC
Sheel Patil, VU2DGP
Shivappa.S, VU2PUP
Vasuki Acharya, VU3ICA
Keerthy Chethan.R, VU3KCA
Arya Kumar Ghosh, VU2GKB,
Khalid Anjum, VU3KHA
Anil Kumar V.Bijjahalli, VU3UDK
Yugadhi, SWL
D.N.Kartheek, VU2WF
Sachin P.K, VU3BYD
B.Sucharitha Nirmala, VU3NBB
Mr C.S.Nagaraj VU3OGI
Abhai S Rao VU3CRI
Prakash Pednekar VU3CFR
Vijay Kumar VU3TBS
Jinny Korulla George
Anil Rege, VU2CVD
Sujith Thomas, VU3GEI
Sharan H Shivayogi, VU3RLI
Yashavanth Nayak, VU2NYK
R.Murali, SWL
Chetan Dyamanna, VU2KUX
Monish.L SWL
Kapil N,Bhindora, VU3NXO
Manoj W.Joshi, VU3MWJ
Sandeep.P, SWL
Srinivasan Prakash, VU2IBI
Avinash Aeron, VU2ACD
Vivek C.S., VU3JHK
Life Members:
51. N.G.Ramesh, VU3VOV
52 R.S.Shankar, VU3LEB
53 Jagadeesh N.Malakanravar, VU3JNM
54 Vinay R.Prabhu, VU3VRR
55 B.C.Sanjay, VU3BCE
56 Ashok. Manier, VU3ASN
57 Dr T.A.Thangavel, VU2ENT
58 B.S.Shashidhar, VU2TKO
59 Biju Puthenkandam, VU3BJZ
60 Sajeesh Pilakkat, VU3PSZ
61 Purushottam G.Redekar, VU2AYR
62 Syed Mohinddin Basha, VU2VIZ
63 Ananth Kumar. V, VU3HBQ
64 Gopal Madhavan, VU2GMN
65 Manoj Thazheporayil, VU3MDO
66 Subramaniam.M, VU2ZUB
67 D.M.Sumukh, VU3MWA
68 E.G.Chakrapani, VU3NOP
69 R.Gopalakrishna, VU2DEN
70 Keshava Murthy.T, SWL
71 Sampath Kumar.M, VU3WLL
72 Jayant S.Bhide, VU2JAU
73 S.Venkatesh, VU3IMV
74 M.G.Ramachandran, VU2RCY
75 Sharat Ananta Bhat, VU3BIQ
76 R.Krishna Kumar, VU3UNO
77 Sreeram H.R, VU3SXZ
78 Vinayak Govind Kamath, VU3SZJ
79 M.Ramesh, VU2YE
80 Sagaya Raj, VU3LBR
81 N. Nagendra Prasad, VU2LDH
82 Pradeep Kumar. N.M VU3EDG
83 K.N.Prakash, VU3PNN
84 Prasanna VS Jois, VU2VSJ
85 K.N.Madhusudhan, VU3ILU
86 Siddaram.H, VU3HNG
87 Bejoy Sathyaraj, VU3BOJ
88 Ranjith.U.K, VU3UKR
89 Dileep Balan, VU2DLE
90 Priyasloka Arya, VU3BCN
91 H.Ramesh Kumar, VU2NS
92 H.Rajesh Kumar, VU2HX
93 Rajesh Nambiar, VU3VOC
94 C.T.Nagaraj, VU3KOL
95 Vinay Rangarajan Kaushik, VU3GPC
96 Tejas Parashar.A.K, VU3TEJ
97 Muarlidhar G.Adamane, VU3WMG
98 Likith.S, VU3ZLS
99 Venu Sethumadhavan Nair, VU3WVN
100 Gururaj K.S., VU3NPY

Life Members:
101 Venugopal.S.R, VU3SGX
102 C.G.Rajesh, VU3CGJ
103 Gopalkrishna P.S, VU3JTN
104 Srinivas Shenoy.Y, VU3NIX
105 Chinmoy Kumar PR, VU3VOO
106 Nithin B.Muttin, VU3TYG
107 R.S.Ravishankar, VU2DRR
108 Madhu prasad, VU3NPI
109 Ravi.C, VU3NNU
110 Dr A.Manoj, VU3KER & A75GO
111 Mukundan Parthasarathy, VU3XFA
112 Senthilraja.C, VU3XEK
113 Tabrez Ahmed, VU3XFD
114 Tasneem Anjum, VU3XFE
115 Rohan Menon, VU3YMR
116 H.S.Satish, VU3HST
117 Francis Brice Dsouza, VU3OID
118 Poojith Prakash, VU3YPP
119 Suresh.K, VU3YBC
120 Sarath Babu Rayaprolu, VU3RSB
121 Srinivasa Murthy.S, VU3JTC
122 Abdul Kareem, VU3YBR
123 Haarish.J, SWL Coimbatore
124 Mohan J.Gowda, VU3JUK
125 Rajan Venkatasubramani, VU2JXM
126 C.K.Chinnappa, SWL
127 V.Kannan, VU3VKJ
128 D.J.Bhuyan, VU3YYK
129 Maneet Bhyuan, VU3YYM
130 M.Srinivas, VU3DZZ
131 Y.J.Siddharath, VU3CIO
132 Siddartha Girijashankar, VU3CIT
133 Gurudath.B.S, VU3WLT
134 Shashank.S.N VU3TXG
135 Shobha Murali, VU3GQK
136 Venkatasubramanian.B, VU3OIM
137 Karan Dutt. VU3HGG
138 Vijay Sonam, VU2EII
139 Arjun Nitin Muttin VU3YDH
140 Neil Bruce, VU3EFZ
141 Dinakar Krishnamurthy VU3EXJ
142 Vijay Sarangapani, VU3FBK
143 Srikanth K.P, VU3EWA
144 Gaurav Chaturvedi, VU3UBE
145 R.G.Engersoll, VU3UUW
146 Pramod.P, VU3UBV
147 Shana Pameshwar, VU3TXH
148 Anuj Dutt, VU3TQE
149 H.R.Bhargava, VU3EWC
150 Srihari Sriramaiah, VU3UCR

Life Members:
151 Yogesh Shankar Naik, VU3PZJ
152. S.Lakshmi, VU3LXI
153. Anil Wesley Samuel, VU3CGM
154. M.Narayana Murthy, VU2JLY
155. VISHAL CHANDRA GUPTA, VU2SZT


Affiliated Amateur Radio Clubs to IIH
Indian Amateur Radio Repeater Foundation, VU2IU
President & Custodian :
Dr. Sathyapal, VU2FI
Hon. Secy: Sri. G.Varadharajan, VU3ITI

IIH Repeater Station, VU2ZO
Custodian : Mr K.Harish Kumar, VU2KHM

IIH Repeater Station, VU2ZOi
UHF Repeater
Custodian: Dr. S.Sathyapal, VU2FI

Sri Jagathguru Renukacharya College Amateur Radio Station
Custodian : Prof M.N.Basavaraj

NMIT ARC - VU2INI, Bangalore
(NITTE Meenakshi Institute of Technology Amateur Radio Club)

Supporting Organisation
1. Reva University, Bengaluru
2. Nagarjun College of Engineering & Technology, Bengaluru
3. SIT, Tumkur, Karnataka
4. R.V.College of Engineering
5. Indian Public School, Turuvekere, Tumkur District, Karnataka


Search in this web site
Downloads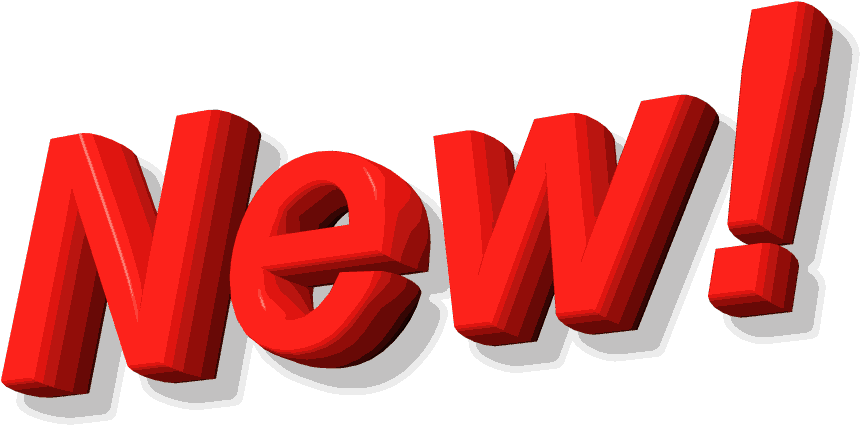 Attention all VU Hams & SWLs!
The WPC Wing, DOT, Ministry of Communications, Govt. of India has notified through the Office Memorandum File No. Project/ASMS/02/2019 (Part-1) dated 27 July 2020 that with effect from 1 August 2020 all applications for Amateur Radio are to be done only online through https://saralsanchar.gov.in/ Practical guidelines for the same are given as follows:
Links Courtesy: NIAR/VU2JOS
Latest WPC Circulars:
Import of Amateur Radio Equipment : 2020-21
Detailed article about import of equipment by Radio Amateurs in India written by
Mr. Devadas, VU2DH
of Chennai whose profession is Shipping & International Freight Forwading is available
click here
Useful links
If you happen to find a useful resource on the internet that you would like to share with everybody, do send the link across to us at ham7388@gmail.com
Amateur Radio HF/VHF/UHF Repeater Stations in India :
Compiled by Jose Jacob, VU2JOS,
National Institute of Amateur Radio,NIAR.
Please click the link below.