About us
INDIAN INSTITUTE OF HAMS (IIH) was established as a registered trust in 1993 for promoting Amateur (HAM) Radio in India, has reached yet another milestone of completing 25 years of continuous service. IIH is founded by Dr. Sathyapal, VU2FI and Sri. R.J.Marcus VU2VTM
IIH is actively associated with Department of Youth Empowerment and Sports, Government of Karnataka having established Ham Radio Station and training centre at Kanteerava Outdoor Stadium, Kasturba Road, Bengaluru -560 001, India.
Indian Institute of Hams is affiliated to National Institute of Amateur Radio (NIAR), Hyderabad and Institutional Member, Amateur Radio Society of India (ARSI).
Since inception, IIH has made tremendous strides in awareness on amateur radio and increasing population of Hams by approximately 10000 hams in INDIA, with its members spread all over the world. From its early days, IIH was well recognized for its activities and received "RAJIV GANDHI AWARD" for two consecutive years in 1995 and 1996 for best promotion of ham radio activities in India, award was presented by Smt. Sonia Gandhi who is also a Ham with a call sign VU2SON.
---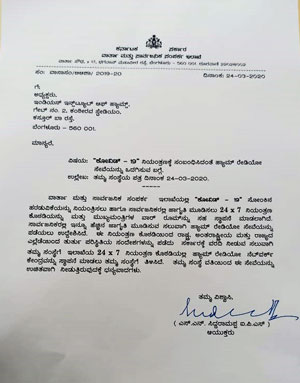 Search in this web site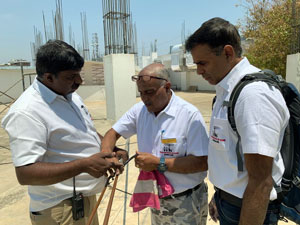 Indian Institute of Hams (IIH) Bangalore, has set a HAMstation at the Chief Minister's war room
Bangalore 24/03/2020,
IIH has set a emergency HAM radio station, in the Chief Minister'swar Room situated in Vardha Soudha. This is as per the orders and directions from the Secretary, Information Ministry, Government of Karnataka.
As everyone knows that IIH is always ready to for a field work as part of the emergency relief work, Dr.Sathyapal Director, IIH and his team arrived early hours of 24/03/2020 to Vardha Soudha with all their equipments and antennas.
The IIH team successfully ereected a 10m Mast with a Jpole for VHF and inverted V antenna for 20m and 40m HF bands for communication.
Soon after antenna installation, the setting up of radios were done inthe war room.
The purpose for the Ham station in the war room is to provide the informations received from, Traffic Wardens, Civil defence personneals and any emergency iformations received from the HAM fertenity in the various parts of Bangalore.
To agument this, IIH is conductiing regular NETS in VHF using its own repeater VU2ZO, in 145.275 (-) and 7.070 Mhz in HF. In addition to this 145.000Mhz and 145.500Mhz for a simplex operations. Daily, Morning and evening Roll Call nets are conducted.
This will continue till the end of the COVID-19 lockdown prevailing in our country.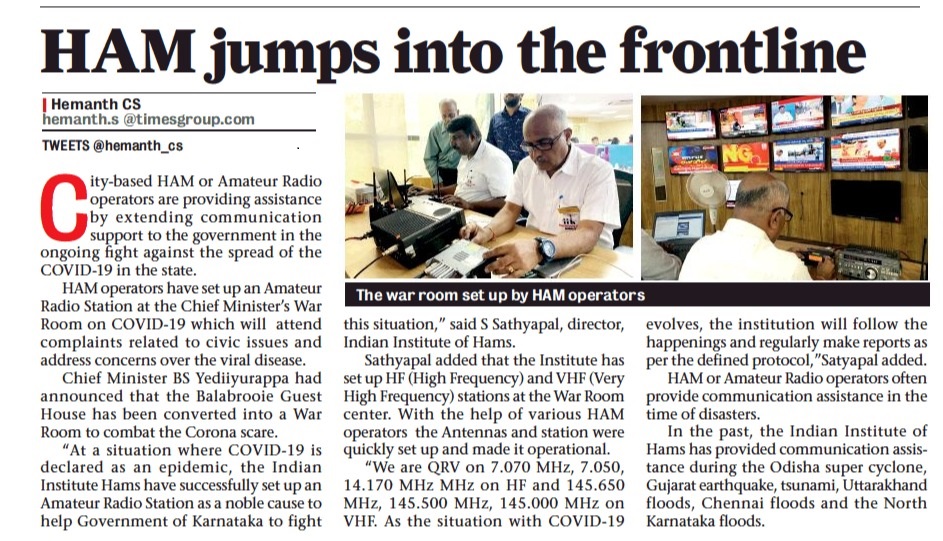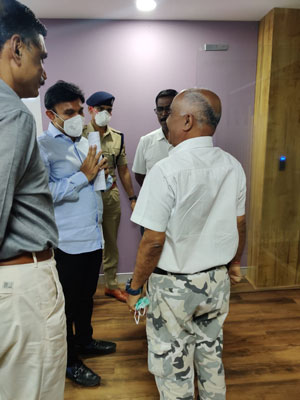 Dr. SathyaPal interacting with Dr. K. Sudhakar(Minister of Medical Education of Karnataka) about HAM network in presence of captain Manivanan, IAS Secretory Department of information and PR, Government of Karnataka. Minister appreciate our volunteerism and all the HAMs