2021 - Centinary year for the Amateur Radio in India.
History of Ham Radio in India
The history of ham radio began in India as early as 1921. The first Indian ham late Amarendra Chandra Gooptu, started his transmission in the year 1921 with a callsign 2JK. He was the lone ham at that time and so his radio transmission was a one way traffic. Those having the receiving equipments could listen to his broadcast. 2JK was followed by 2HQ, Mukul Bose (changed to VU2HP) in 1922 and VU2AG, Loken Bose in 1924.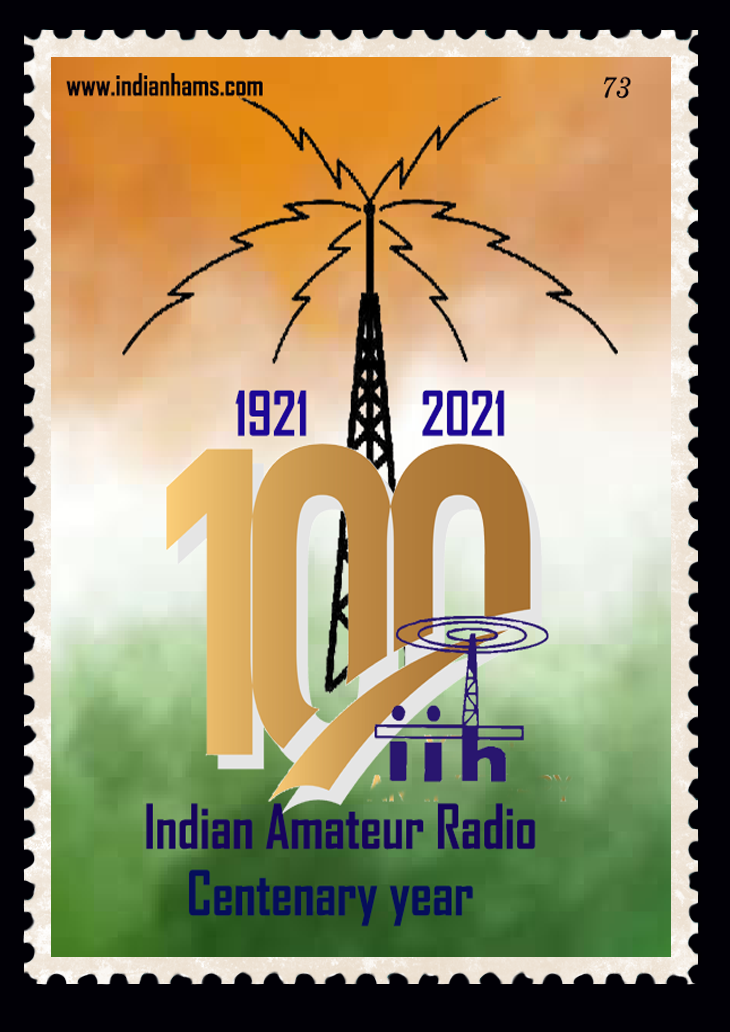 So two way ham radio contacts among Indians started from 1922 onwards. However, during the 1923s 20 British hams were operating from India. India's first short wave public broadcasting station belonged to Dr. Matcalfe, VU2KH, a leading radio amateur and who was the Vice-Chancellor of Mysore University. He and his group of radio amateurs established an entertainment public broadcasting station VU6AH in the year 1935 and had listeners all over India.Amateur Radio licensing was closed and ham radio equipments were taken away by the authorities when the World War II broke in 1939. At the end of World War II, the authorities started issuing temporary amateur radio operator's licenses from 1946. By the beginning of 1948, there were hardly fifty odd licensed hams of which a dozen or so were active. On May 15, 1948, Amateur Radio Club of India (ARCI) was inaugurated in the School of Signals at Mhow with Major B.M. Chakravarti, VU2BU at the helm. In May 15, 1954, Amateur Radio Society of India (ARSI) was born at New Delhi taking over the ARCI which by then had moved from Mhow to Bombay and finally to Delhi.
Taken from: Brief History of Amateur Radio in Calcutta-by Avinash Missra, VU2EM:Hamfest India '96 Souvenir

---
An authentic 1933 ham radio station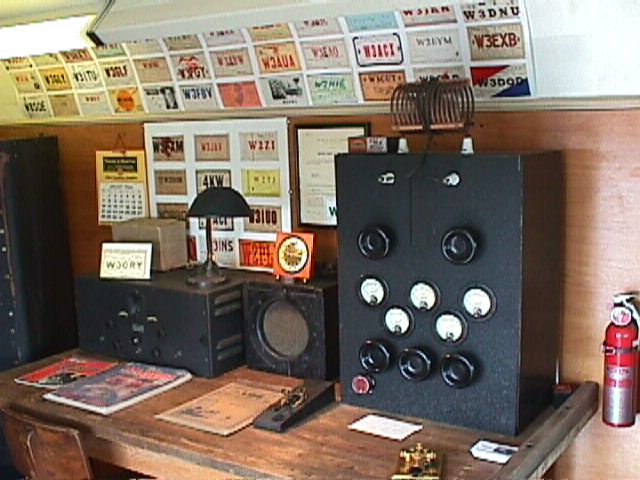 FeatureStation: From the left: A 1932 Hammarlund Comet Pro receiver, speaker, coil box and the QSL card of the first owner Dare Aucott, W3CRY, of Atlantic City, NJ. Right: Key on black-wooden base and well-made homebrew 300 watt transmitter built by Joe Hoffman, W2DST of New York.
picture courtesy: http://www.njarc.org/oldradio/
To commomarate the Centinary year of Amateur Radio in India, Indian Institute of Hams will conduct many HAM awareness programs. Many special VHF nets, Many workshops on Disaster management. The calendar of events 2021 will be published in the website.
Search in this web site
---
Downloads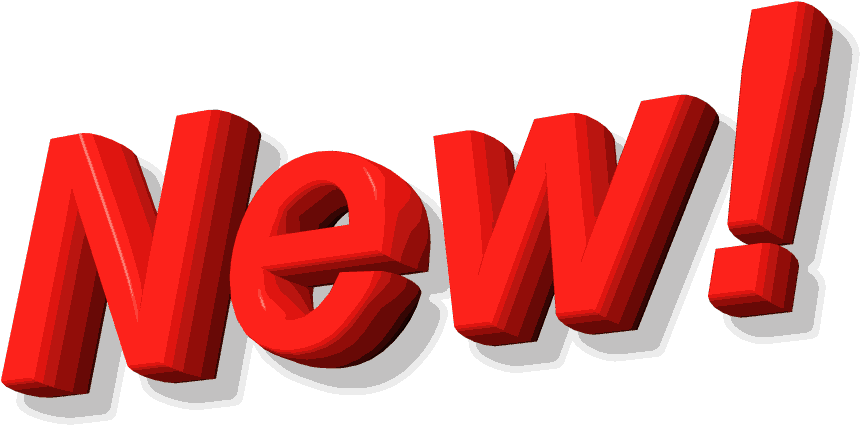 Attention all VU Hams & SWLs!
The WPC Wing, DOT, Ministry of Communications, Govt. of India has notified through the Office Memorandum File No. Project/ASMS/02/2019 (Part-1) dated 27 July 2020 that with effect from 1 August 2020 all applications for Amateur Radio are to be done only online through https://saralsanchar.gov.in/ Practical guidelines for the same are given as follows:
Links Courtesy: NIAR/VU2JOS
Latest WPC Circulars:
Import of Amateur Radio Equipment : 2020-21
Detailed article about import of equipment by Radio Amateurs in India written by
Mr. Devadas, VU2DH
of Chennai whose profession is Shipping & International Freight Forwading is available
click here
New batch for ASOC examination classes.
IIH will conduct Ham Radio training ONLINE on specific days & timings. You can listen, interact directly from your home. Introduction to Ham (Amateur) Radio & interaction" will be on Saturday, 8th January 2022, 5.00 pm Note: Ham Classes only on Saturdays 6.00pm - 8 pm and Sundays 9.30am to 11.30 am. Dates are subject to change. Note: Batch consists of total 10 classes duration 2 hours each considered as one batch .
for Registration Contact:
Dr. S.SATHYAPAL, Director-IIH ,
Cell: +91 94483 02677 or
e-mail: ham7388@gmail.com
Useful links
If you happen to find a useful resource on the internet that you would like to share with everybody, do send the link across to us at ham7388@gmail.com
Amateur Radio HF/VHF/UHF Repeater Stations in India :
Compiled by Jose Jacob, VU2JOS,
National Institute of Amateur Radio,NIAR.
Please click the link below.