About us
INDIAN INSTITUTE OF HAMS (IIH) was established as a registered trust in 1993 for promoting Amateur (HAM) Radio in India, has reached yet another milestone of completing 25 years of continuous service. IIH is founded by Dr. Sathyapal, VU2FI and Sri. R.J.Marcus VU2VTM
IIH is actively associated with Department of Youth Empowerment and Sports, Government of Karnataka having established Ham Radio Station and training centre at Kanteerava Outdoor Stadium, Kasturba Road, Bengaluru -560 001, India.
Indian Institute of Hams is affiliated to National Institute of Amateur Radio (NIAR), Hyderabad and Institutional Member, Amateur Radio Society of India (ARSI).
Since inception, IIH has made tremendous strides in awareness on amateur radio and increasing population of Hams by approximately 10000 hams in INDIA, with its members spread all over the world. From its early days, IIH was well recognized for its activities and received "RAJIV GANDHI AWARD" for two consecutive years in 1995 and 1996 for best promotion of ham radio activities in India, award was presented by Smt. Sonia Gandhi who is also a Ham with a call sign VU2SON.
---
Proud Moment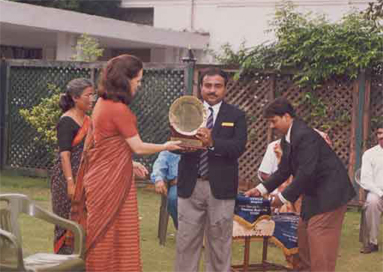 Smt. Sonia Gandhi, VU2SON presenting the RG award 1996 to Dr. S.Sathyapal, VU2FI, Managing Trustee and Director IIH.
On this occasion we recollect Two times Rajiv Gandhi National award received by IIH during 1995 and 1996 for best promotion of Amateur Radio in India and 1997 VU2IU received the award for establishing indigenous VHF repeater. Still it is active and net control VU3ITI on 145.200 plus shift between 6.30am - 7.15am.
Who's who?
Indian Institute of Hams, is governed by eminent people/ HAMs from various walks of life. Bureaucrats, Engineers, Doctors, Businessmen, Agriculturists.
Sri K Srinivas IPS, Commissioner for Youth Empowerment and Sports, Government of Karnataka is the new IIH Hon. Chairman.
Repeaters in India.
The list of Repeater stations (VHF and UHF) in India is avialable here. Courtesy: NIAR/VU2JOS
know more..
Our activities during September 2019
Bangalore Sep14,2019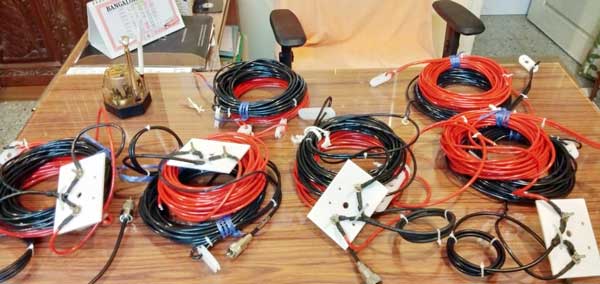 The follow up of our Technical session on Bitx40 construction: 11 Hams who received BITx 40 Trx conducted on 31st Oct 2019, in co-ordination with VU2VET, at REVA University, One HAM have gone on air with this QRP Bitx40 and to encourage the other new HAMs to go on air, IIH has made inverted Vee dipole antenna for them at a minimal cost. Dipole antennas are getting ready for 7 hams by VU2FI and soon these Hams will be heard on 40mtrs.
------------------------------------------------------------------------

Bangalore Sep14,2019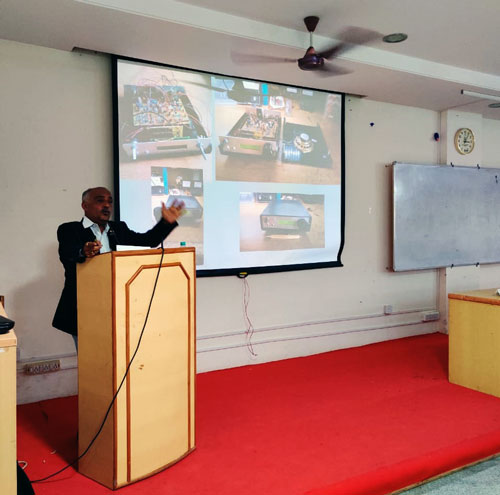 IEEE Bengaluru, Students section at HKBK College of Engineering, Bengaluru was inaugurated. Dr. Javed, Chair Educational Activities, IEEE Bengalure spoke on Future of loT in India, Research and opportunities, it was interesting session. Second speaker Dr.S.Sathyapal, VU2FI spoke on Non IoT and IoT in relevance to Amateur Radio. Students and faculty members appreciated my session said they would get into Ham Radio and plan to setup Ham Radio Club and Ham Lab. Thanks to Mr Pramod VU3UZJ and Mr Jinna, VU3XMA for participation and support. 73 de VU2FI
------------------------------------------------------------------------

ARDF the Radio Sport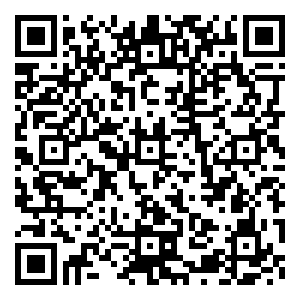 for eligibility, registration and Guidelines for the ARDF Radio Sportclick here
ARDF the Radio Sport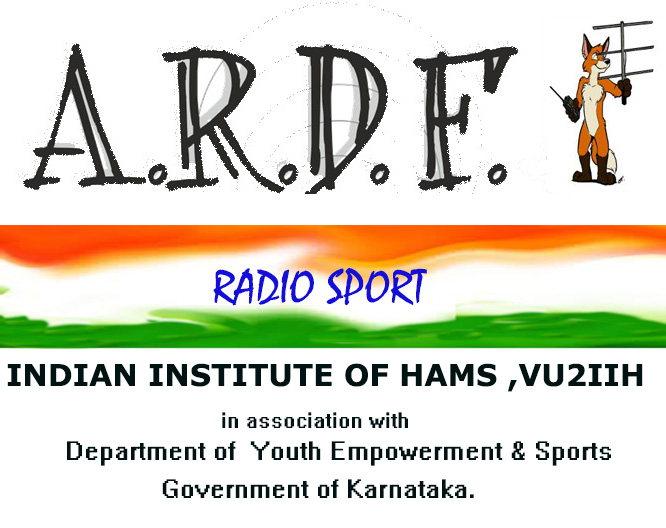 AMATEUR RADIO DIRECTION FINDING (ARDF also known as radio orienteering, radio fox hunting and Radio Sport) is an amateur radio sport that combines radio direction finding with the map and compass skills of orienteering. ARDF event uses radio frequencies.
IIH is conducting the FOX HUNT 2019 on November 17,2019 in association with Deoartment of Youth empowerment and soprts, Government of Karnataka.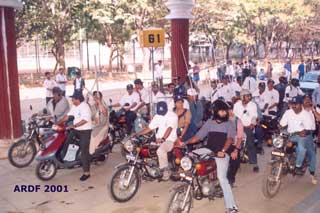 This is the SECOND TIME IIH is associating with Department of Youth Empowerment & Sports, Government of Karnataka will be associating. First Radio sport was flag off by Sri K.V.R.Tagore, IPS Commissioner of Youth Empowerment & Sports always the Founder Chairman, IIH in 2001.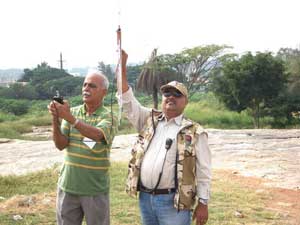 Radio sports organised by IIH is to encourage youths of various educational institutions, new callsign holders, ham aspirants and ofcourse old timers. We miss older timer enthusiastic Ham OM Gururaj, VU2GUR.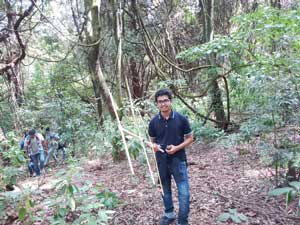 ARDF the Fox Hunt Radio Sport was conducted exclusively for REVA UNIVERSITY 2018.