ASOC EXAMS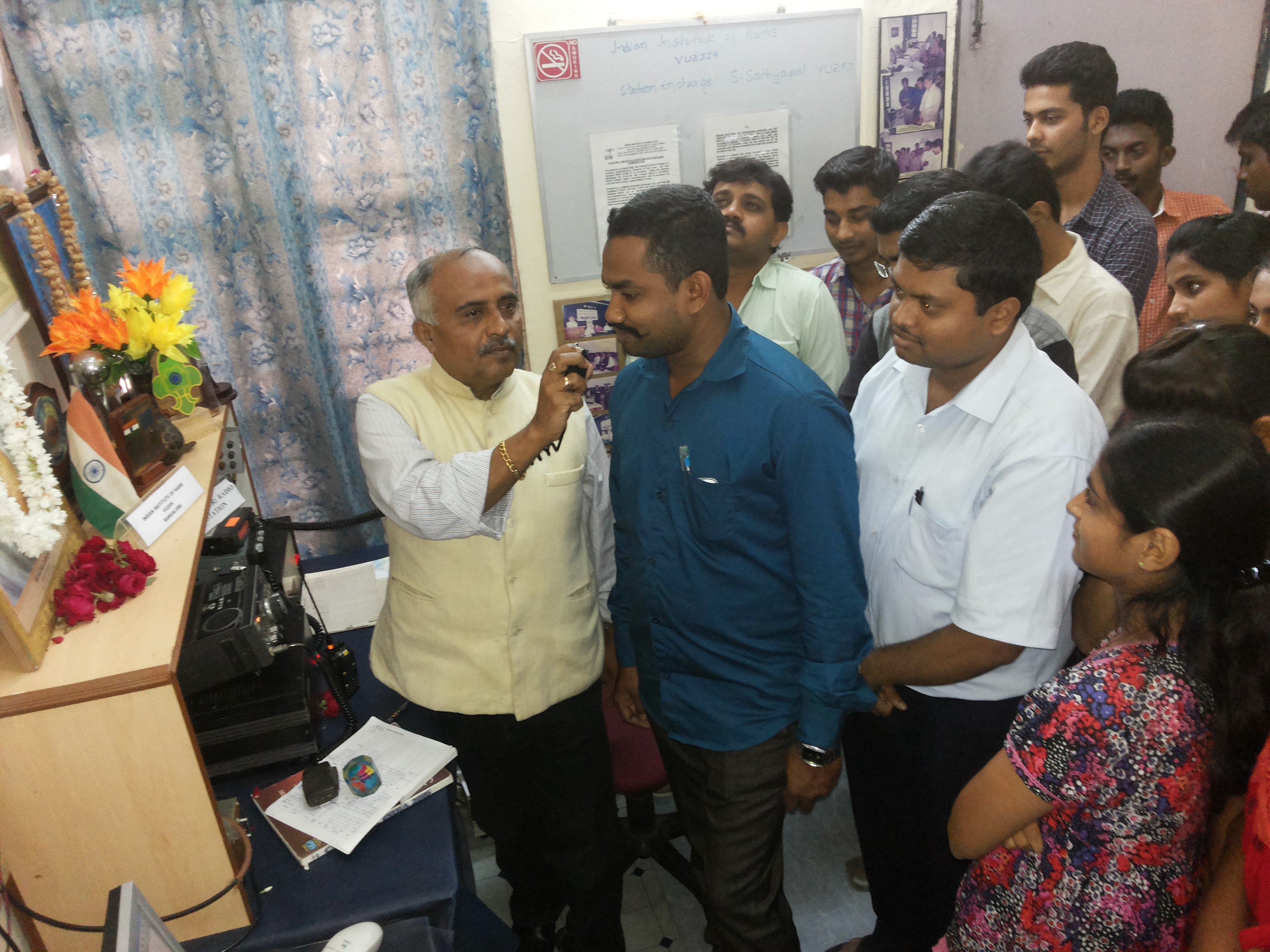 HAM RADIO Classes
will be conducted only on SUNDAYS:
Gate No,3, First floor, VIP Hall, Kanteerava OUTDOOR stadium, Kasturba Road, BENGALURU-560 001
REGISTRATION FOLLOWED BY REGULAR CLASSES:
On Sunday, 8th September 2019 Registration starts from 9.30am to 10.15 am. Class will commence from 10.30am Two more classes on Sundays : 15th & 22nd September 2019 between 9.30 am - 3.00 pm. Dates are subject to change.
Note: Batch consists of 3 to 4 classes considered as one batch. ONLY 50 SEATS are avialable.
For Admission: Please carry three passport size photos, Photocopy for date of brith proof: Passport or X standard Marks card or date of birth or aadhar card (Any one of these)
Training Schedule:
8th September 2019: Introduction to Ham (Amateur) Radio with live demonstration & interaction.
15th September 2019: (9.30am to 3.00 pm)
Ham Radio rules, regulations and operating procedures.
Basic Elections: Semi conductors
22nd September 2019: (9.30am to 3.00pm)
Communication
Radio Propagation, Aerials and Transmission lines.
3.00pm to 4pm Presentation of Course completion Certificates and Valedictory.
Requirements:
1) Three Passport size photos.
2) Date of birth certificate (Copy of SSLC Marks card, Passport, Affidavit,
Certificate from school principal stating date of birth as per the records). No other documents are valid for examination. Attested copy signed by Govt. Gazetted officer only
3.Examination for this batch will be conducted during November 2019 (provided applications are required in time with all enclosures) by the Ministry of Communication and I.T., Government of India for grant of HAM (Amateur) Radio Operating license,
Registration Contact: Dr. S.SATHYAPAL, DIRECTOR-IIH Cell: +91 94483 02677 or e-mail: ham7388@gmail.com